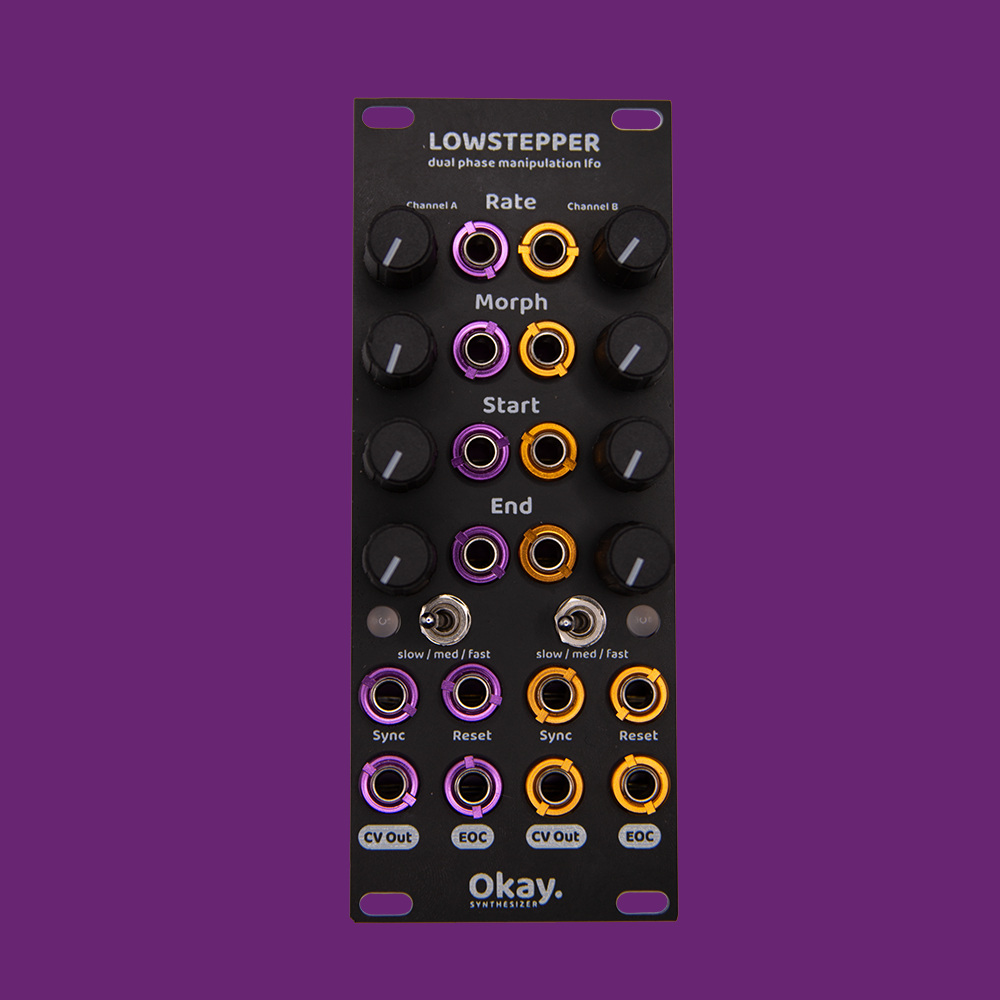 Breathe life into your patches
Create unique LFO wave shapes by pushing and pulling the start and end point of your wave. Morph the waveshape, sync it to your other gear, and more.
Order Now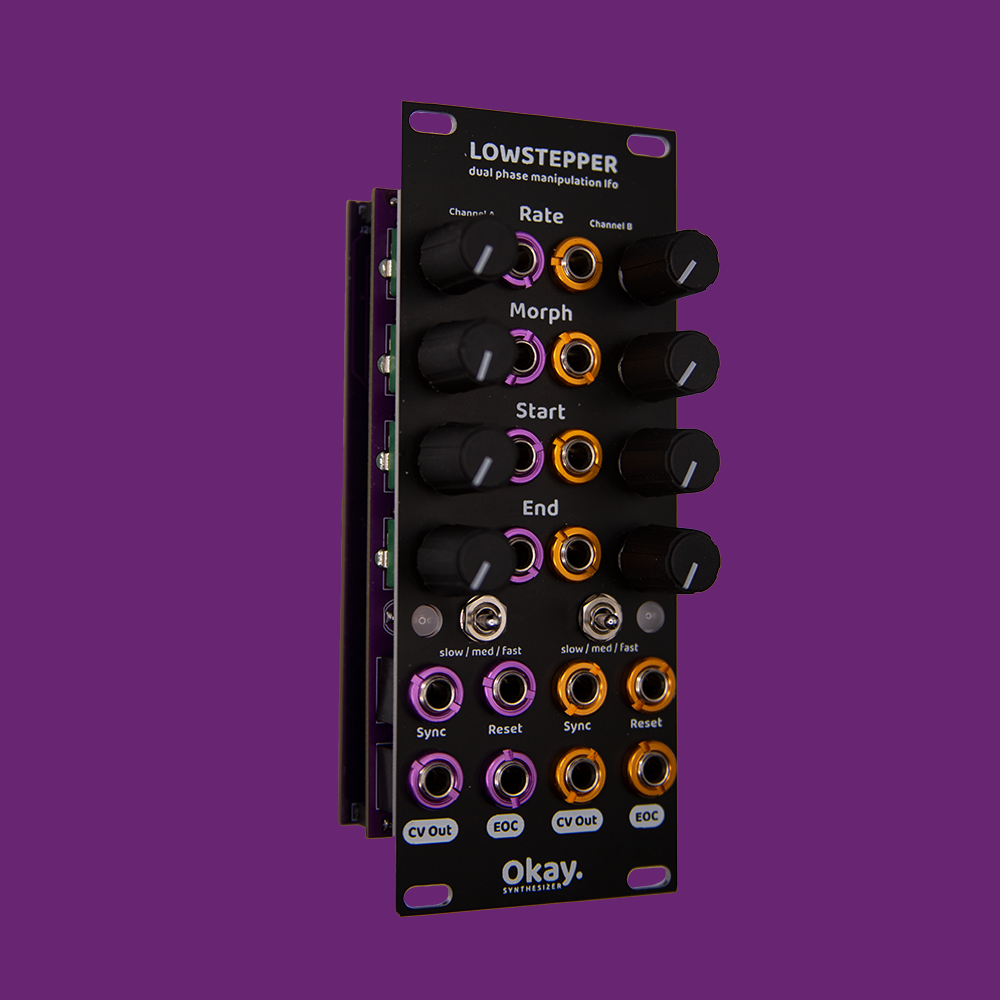 lowstepper
Regular price
$227.00 USD
Regular price
Sale price
$227.00 USD
Unit price
per
Sale
Sold out
View full details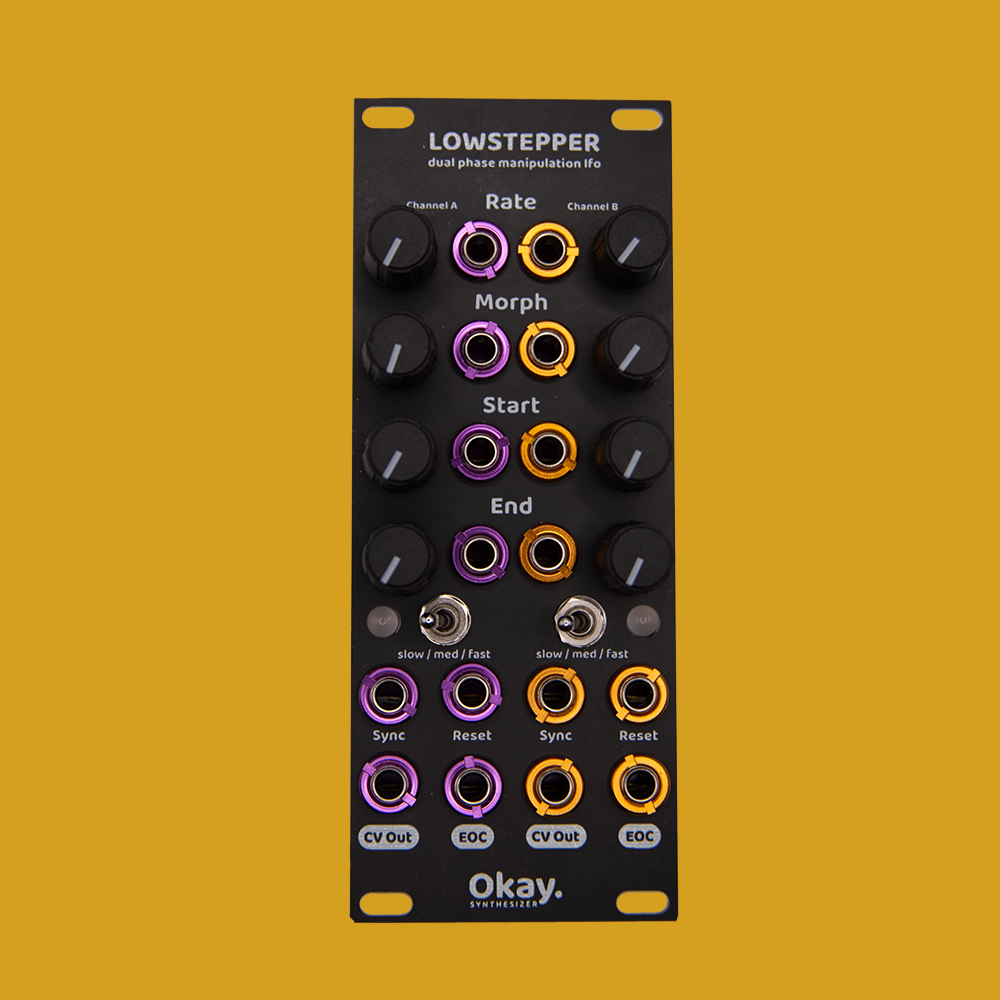 More Okay Synthesizer
Okay Music Show, montly on ISO Radio

A monthly music show hosted by us at ISO Radio. Focused on emerging dance music acts around Canada.

Listen Now

FAQ

Q: How does it work?
A: Read the manual on the product page

-

Q: What does start/end do?
A: Cuts off the beginning or end of a single cycle of the LFO

-

Q: Does it go to audio rate?
A:Yes!

-

Q: Do you love me?
A: Yes!